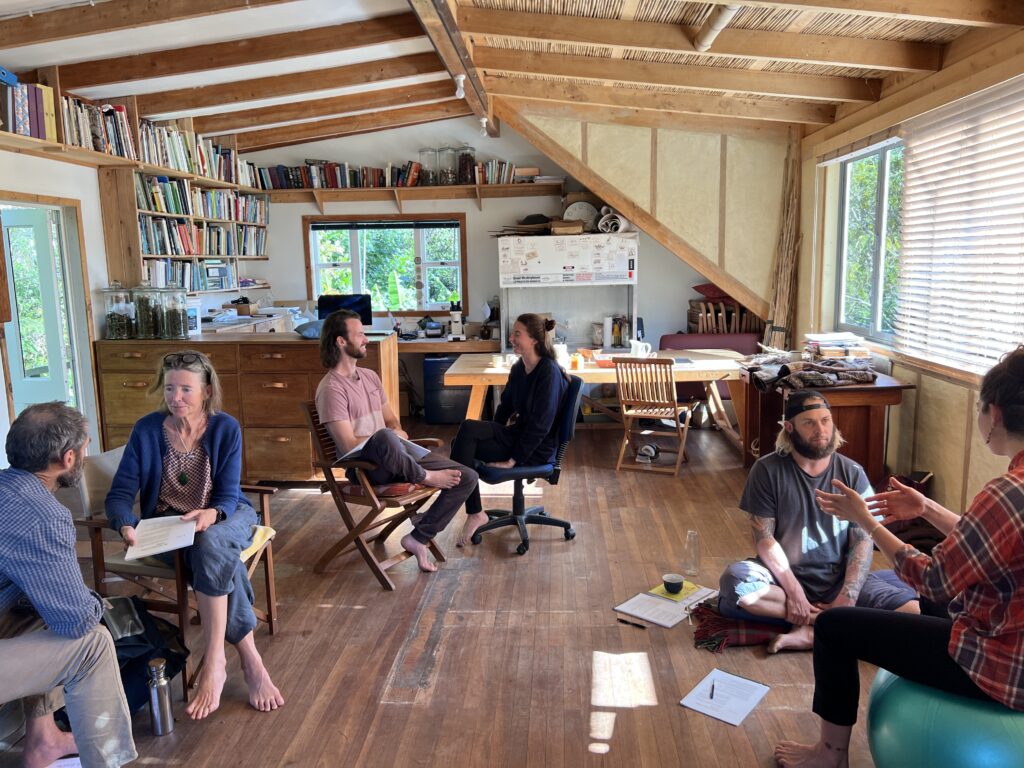 In early May John conducted a TUF workshop for the staff of the Research Farm and Permaculture Education Centre at Matapouri, Northland.
These people do amazing work in developing new and exciting ways to do agriculture in New Zealand. They were featured on Country Calendar in 2020 and you can replay that episode below:
The team addressed challenges of communicating well with customers, suppliers, neighbours as well as with each other in the family business. Family dynamics can be a challenge at the best of times. When you have members of the family in the same business the communication challenges increase. These smart people immediately saw the advantage of improving their skills for all kinds of communications through using TUF.
This has to be one of the most gorgeous sites I've done the TUF programme in with native birds singing loudly in the bush outside. There's a huge range of new and familiar species growing here. Bananas are just the beginning of a range of tropical plants that will become more common in this country.
Contact us if you want to know how to get training in managing angry customers, challenging colleagues or furious family members. We offer face-to-face and online training to fit in with your situation. Call John for a no obligation chat.